---
4th of July Weekend Wedding
---
Kathy and I went to Indianapolis over the 4th of July Weekend for the wedding of her friend Hilary.
We stayed at the same hotel as about 40 other guests of the wedding, so the night of the 4th we watched fireworks from all around Indianapolis from the balcony of the hotel. I counted at least 14 different fireworks locations that we could see at once...but my camera didn't do too good of a job capturing them....
The wedding was on the 5th of July. The reception was held in a very interesting old mansion.
Do you recognize Hilary from our 2000 Safari?
---
The newlywed's first dance...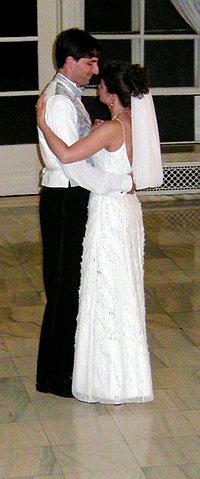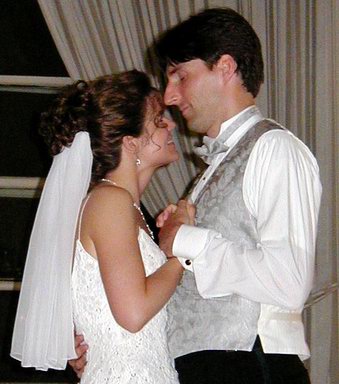 ---
.

The cutest couple

The wedding party

Kathy with the Bride and Groom

Me and Kathy
---
(To Frank's home page)