---
Kathy's Party & Graduation
---
It's over!
No more all-nighters for schoolwork
No more "I can't go out because I have to work on my thesis."
Life has returned to normal.
---
Because Kathy's 30th birthday occurred in the middle of a major thesis writing crunch, we postponed the birthday party, combined it with her graduation party, and held it the weekend before she graduated. Several of her friends came into town from other cities. It was my first time meeting some of them. They were all really nice, and we all had a good time. We held the party in the clubhouse at Kathy's apartment complex...

Hmmm...do I need to describe it? This is just a random shot of part of the crowd.



Kathy is a Karaoke nut, so of course we had to have Karaoke at her party. This is her with her friend Malinda.

Derrek, Kathy, me, Eric, Laura, Jennifer & Malinda

This is the cake I got. When I ordered it, I had scribbled out what I wanted it to look like (crosswords), and drew a box around only to represent the edges of the cake in my drawing. Well, the store somehow thought I wanted the box drawn on the cake! They even made it crooked like my freehand drawing was! I guess the lesson is to be careful about what you ask for. ;-)
---
Two days after the party was her graduation. Here are a few pictures from it...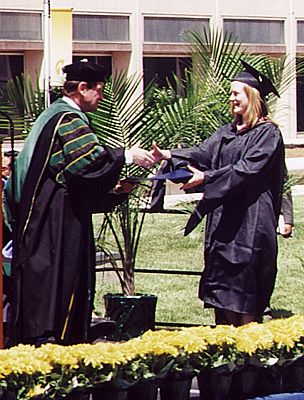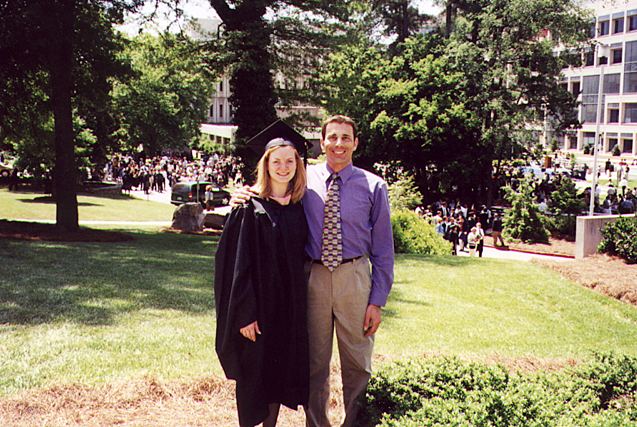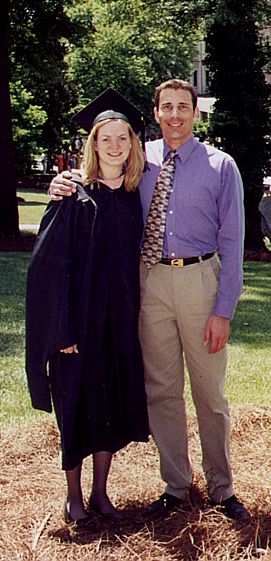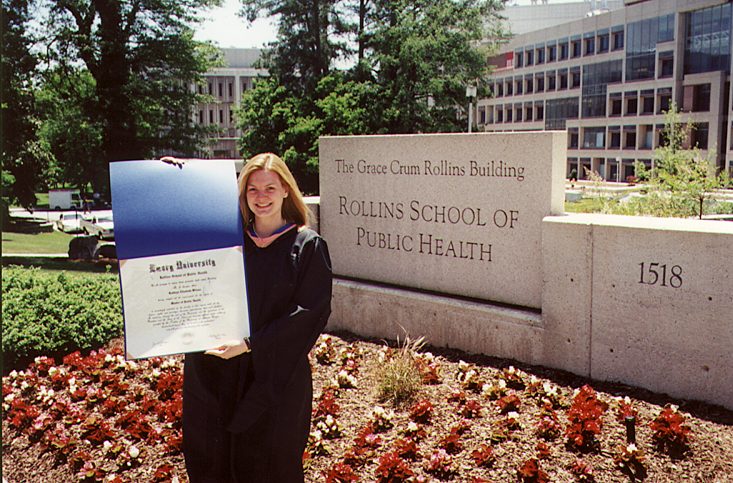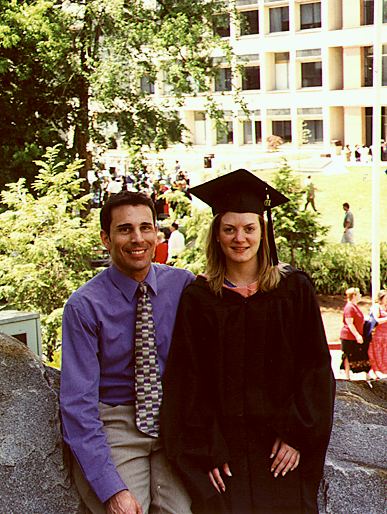 ***
There is also a short (1-1/2 minute) video clip of Kathy graduating on my video page.

***
---
(To Frank's home page)