---
Kathy's 30th Birthday
---
Yep, Kathy is the BIG THREE-OH. THIRTY.
Over-the-hill.
OLD!!!
I'm just kidding, Kathy. (Yeah, right!)
Okay, seriously though...
Because Kathy's birthday fell in the middle of peak work-time for her thesis, it was pretty uneventful...so far.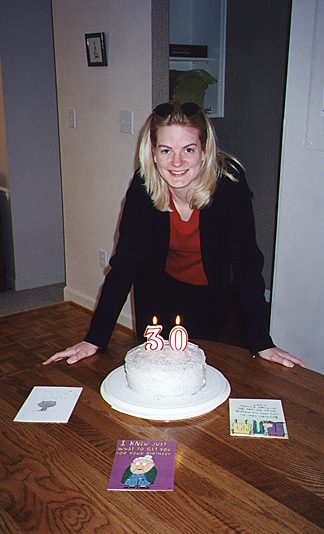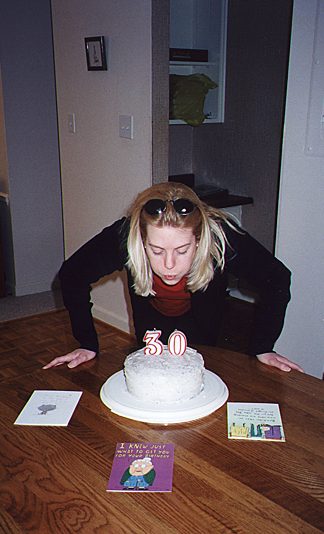 We got take-out and ate in, hung out for a few hours,
and of course, I baked her a cake.
---
Due to the timing of her actual birthday, which fell in the middle of a lot of thesis work, we threw a combination birthday / graduation party in late May, the weekend before her graduation.

Click here for some pictures from that party and from her graduation...
---
(To Frank's home page)