Click on any of these thumbnail images to see a larger version...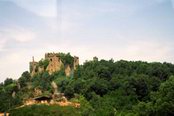 No, not Pisa. This was taken from the train on our way there.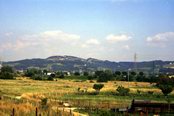 Another view of the Tuscany countryside on our way to Pisa.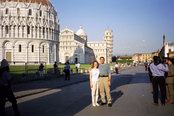 Yes, that is us, and yes, it sure is leaning, isn't it!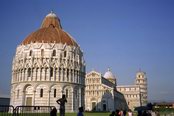 Another distant view, showing the baptistery and church.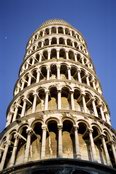 Gee, it looks straight here!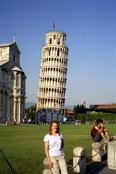 Kathy (as if you didn't know that).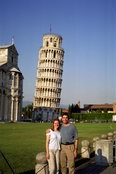 Kathy and me (duh).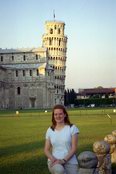 Kathy again. (What can I say?)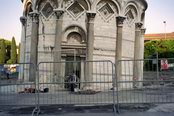 I tried to get a picture of the base to show the cement reinforcement and to give an idea of how much it has sunk on one side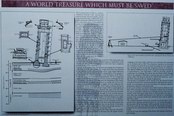 Click above to read about the construction that had been done.